Information Age Associates, LLC specializes in providing strategic planning, project management, and technical consulting services to philanthropic and nonprofit organizations to implement and support computer information and communications systems. The company was founded in 1984 and is located in Princeton New Jersey.

Our mission is to assist organizations to achieve their goals through the appropriate and effective use of information systems. As an independent consulting firm we have established a reputation for making informed, unbiased recommendations that are always in our client's best interest.

Every organization's needs are different, and we never take a one size fits all approach. The solutions that we develop are always tailored to a client's particular requirements. This is a key factor in the success of the systems that we design and the projects that we manage.

Our clients include Fortune 100 corporations, the largest U.S. and European private and corporate foundations, community foundations, family foundations, investment managers, financial service companies, nonprofit organizations, professional associations, educational institutions, software developers, and service providers.
Information Age Associates is a recognized leader in this field and is regularly invited to make presentations at many regional, national, and international conferences.




Martin Schneiderman is founder and President of Information Age Associates, LLC He has done extensive strategic planning, large-scale project management, and professional development for a wide range of organizations.

Schneiderman has served as a senior consultant to 200+ clients including grantmakers worldwide, industry associations, hardware and software companies, and organizations such as: Council on Foundations, COF Affinity Groups, Foundation Center, Grants Managers Network, GuideStar, Forum of Regional Associations of Grantmakers, Independent Sector, CECP, Conference Board, TechSoup Global, NGOsource, and the Communications Network in Philanthropy.

See the Grants Managers Network profile about his key role and contributions in the philanthropic field.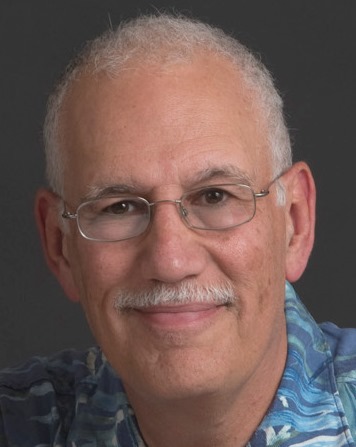 His experience includes the design, integration, and management of a wide range of information systems including: accounting, archives, art collections, contact management, corporate communications, estate planning, financial planning, fundraising, grants management, scientific research peer review, human resources, insurance, investment management, legal services, multi-currency portfolio management, performance measurement, philanthropy, program evaluation, publications, search engines, securities trading, trust accounting, tax compliance, venture investments, and workgroup collaboration.

Prior to establishing Information Age Associates he gained extensive experience as the Chief Information Officer for Rockefeller Family and Associates, and Director of the Technology Laboratory and Computer Education Programs at Educational Testing Service.

He has also served as Technology Editor and contributing writer for the Council on Foundation's journal, Foundation News & Commentary.

Click here to learn more about his recent project experience.